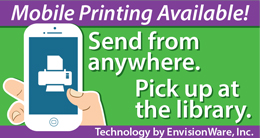 With our MobilePrint Service™, you can use your personal computer or mobile device to print to Miami Public Library printers from anywhere. Simply submit documents for printing to our library then go to the front desk to pay for and pick up your document using your email address (the job will be available to print for 3 days from when it was sent).
Print jobs can be submitted through the print portal, sent directly to the printer via email, or you can the 3rd party PrinterOn app. Black & White prints cost 10¢ a page, while color prints are 25¢ a page. Please preview any job before you print it.
1. Recommended Method: Link to and use the Miami Public Library Printing Portal from here: (Click the Icon Below)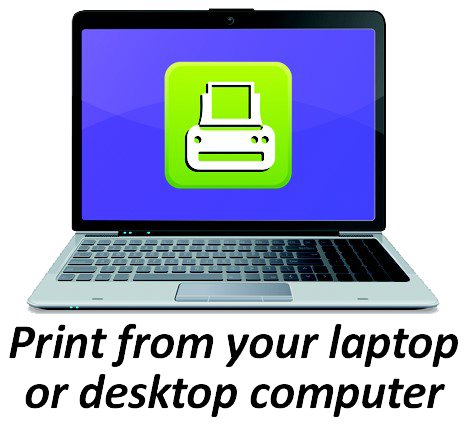 2. Email the branch's printer directly. Copy the appropriate email address from below for the type of print you require and paste it into your email provider of choice.
Black & White: miami-ok-bw@printspots.com
Color: miami-ok-cl@printspots.com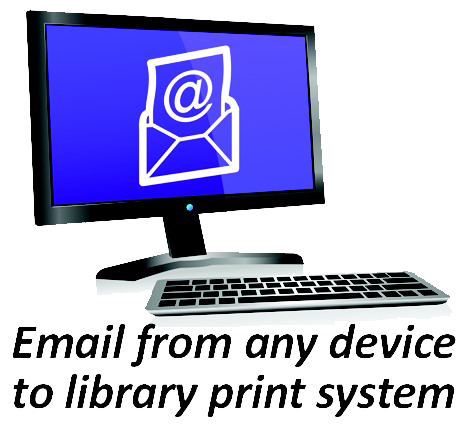 3. Use the PrinterOn App
*For best results, search for library by zip code.