Sequoyah Intermediate Masterlist 2021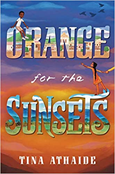 1. Orange for the Sunsets by Tina Athaide
Asha and her best friend, Yesofu, never cared about the differences between them: Indian. African. Girl. Boy. Short. Tall. But when Idi Amin announces that Indians have ninety days to leave the country, suddenly those differences are the only things that people in Entebbe can see—not the shared after-school samosas or Asha cheering for Yesofu at every cricket game. Determined for her life to stay the same, Asha clings to her world tighter than ever before. But Yesofu is torn, pulled between his friends, his family, and a promise of a better future. Now as neighbors leave and soldiers line the streets, the two friends find that nothing seems sure—not even their friendship.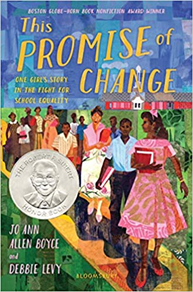 2. This Promise of Change: One Girl's Story in the Fight for School Equality by Jo Ann Allen Boyce and Debbie Levy
In 1956, one year before federal troops escorted the Little Rock 9 into Central High School, fourteen year old Jo Ann Allen was one of twelve African-American students who broke the color barrier and integrated Clinton High School in Tennessee. At first things went smoothly for the Clinton 12, but then outside agitators interfered, pitting the townspeople against one another. Uneasiness turned into anger, and even the Clinton Twelve themselves wondered if the easier thing to do would be to go back to their old school. Jo Ann–clear-eyed, practical, tolerant, and popular among both black and white students—found herself called on as the spokesperson of the group. But what about just being a regular teen? This is the heartbreaking and relatable story of her four months thrust into the national spotlight and as a trailblazer in history. Based on original research and interviews and featuring backmatter with archival materials and notes from the authors on the co-writing process.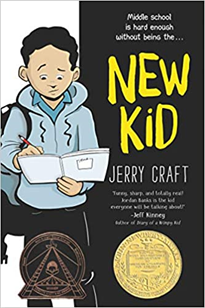 3. New Kid by Jerry Craft
Seventh grader Jordan Banks loves nothing more than drawing cartoons about his life. But instead of sending him to the art school of his dreams, his parents enroll him in a prestigious private school known for its academics, where Jordan is one of the few kids of color in his entire grade. As he makes the daily trip from his Washington Heights apartment to the upscale Riverdale Academy Day School, Jordan soon finds himself torn between two worlds—and not really fitting into either one. Can Jordan learn to navigate his new school culture while keeping his neighborhood friends and staying true to himself?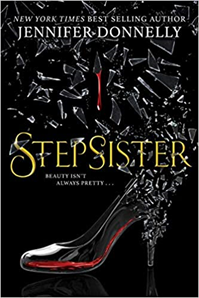 4. Stepsister by Jennifer Donnelly
Isabelle should be blissfully happy – she's about to win the handsome prince. Except Isabelle isn't the beautiful girl who lost the glass slipper and captured the prince's heart. She's the ugly stepsister who's cut off her toes to fit into Cinderella's shoe . . . which is now filling with her blood.
When the prince discovers Isabelle's deception, she's turned away in shame. It's no more than she deserves: she's a plain girl in a world that values beauty; a bold girl in a world that wants her to be pliant.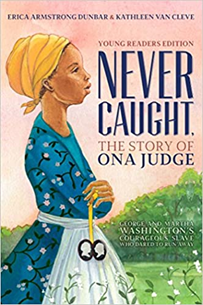 5. Never Caught: The Story of Ona Judge, George and Martha Washington's Courageous Slave Who Dared to Run Away by Erica Armstrong Dunbar and Kathleen Van Cleve
In this incredible narrative, Erica Armstrong Dunbar reveals a fascinating and heartbreaking behind-the-scenes look at the Washingtons when they were the First Family—and an in-depth look at their slave, Ona Judge, who dared to escape from one of the nation's Founding Fathers.
Born into a life of slavery, Ona Judge eventually grew up to be George and Martha Washington's "favored" dower slave. When she was told that she was going to be given as a wedding gift to Martha Washington's granddaughter, Ona made the bold and brave decision to flee to the north, where she would be a fugitive.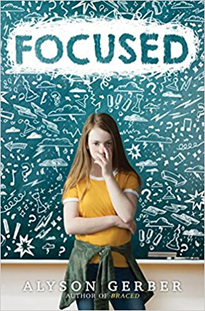 6. Focused by Alyson Gerber
Clea can't control her thoughts. She knows she has to do her homework . . . but she gets distracted. She knows she can't just say whatever thought comes into her head . . . but sometimes she can't help herself. She know she needs to focus . . . but how can she do that when the people around her are always chewing gum loudly or making other annoying noises?
It's starting to be a problem–not just in school, but when Clea's playing chess or just hanging out with her best friend. Other kids are starting to notice. When Clea fails one too many tests, her parents take her to be tested, and she finds out that she has ADHD, which means her attention is all over the place instead of where it needs to be.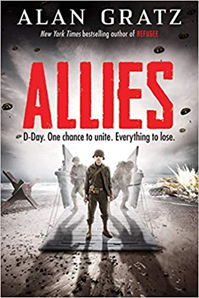 7. Allies by Alan Gratz
Welcome to D-Day. Dee, a young U.S. soldier, is on a boat racing toward the French coast. And Dee — along with his brothers-in-arms — is terrified. He feels the weight of World War II on his shoulders.
But Dee is not alone. Behind enemy lines in France, a girl named Samira works as a spy, trying to sabotage the German army. Meanwhile, paratrooper James leaps from his plane to join a daring midnight raid. And in the thick of battle, Henry, a medic, searches for lives to save.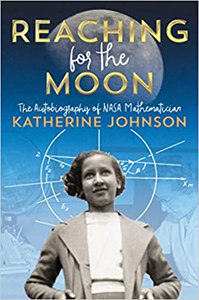 8. Reaching for the Moon: The Autobiography of NASA Mathematician Katherine Johnson by Katherine Johnson
As a young girl, Katherine Johnson showed an exceptional aptitude for math. In school she quickly skipped ahead several grades and was soon studying complex equations with the support of a professor who saw great promise in her. But ability and opportunity did not always go hand in hand. As an African American and a girl growing up in an era of brutal racism and sexism, Katherine faced daily challenges. Still, she lived her life with her father's words in mind: "You are no better than anyone else, and nobody else is better than you." In the early 1950s, Katherine was thrilled to join the organization that would become NASA. She worked on many of NASA's biggest projects including the Apollo 11 mission that landed the first men on the moon.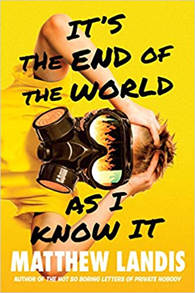 9. It's the End of the World as I Know it by Matthew Landis
Ever since his mother was killed in the line of duty in Iraq, Derrick has been absolutely certain that the apocalypse is coming. And he's prepared: he's got plenty of canned goods, he's fully outfitted with HAZMAT suits, and he's building himself a sturdy fallout shelter. When his neighbor Misty insists on helping with the shelter, Derrick doesn't think it's such a good idea. Misty's just had a kidney transplant, and her reaction to her brush with death is the opposite of Derrick's: where Derrick wants to hide, Misty wants to see and do everything. But as confident as Misty is, Derrick's doomsday fears just keep getting worse. And Derrick's promised apocalypse day begins with a very strange disaster, Derrick and Misty have to figure out a way to survive–especially when the end of the world as they know it looks nothing like they expected.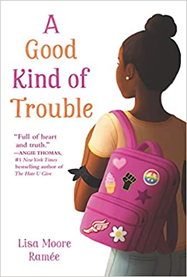 10. A Good Kind of Trouble by Lisa Moore Ramee
Twelve-year-old Shayla is allergic to trouble. All she wants to do is to follow the rules. (Oh, and she'd also like to make it through seventh grade with her best friendships intact, learn to run track, and have a cute boy see past her giant forehead.) But in junior high, it's like all the rules have changed. Now she's suddenly questioning who her best friends are and some people at school are saying she's not black enough. Wait, what?Shay's sister, Hana, is involved in Black Lives Matter, but Shay doesn't think that's for her. After experiencing a powerful protest, though, Shay decides some rules are worth breaking. She starts wearing an armband to school in support of the Black Lives movement. Soon everyone is taking sides. And she is given an ultimatum.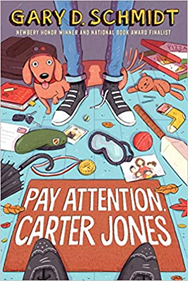 11. Pay Attention Carter Jones by Gary D. Schmidt
Carter Jones is astonished early one morning when he finds a real English butler, bowler hat and all, on the doorstep – one who stays to help the Jones family, which is a little bit broken.
In addition to figuring out middle school, Carter has to adjust to the unwelcome presence of this new know-it-all adult in his life and navigate the butler's notions of decorum. And ultimately, when his burden of grief and anger from the past can no longer be ignored, Carter learns that a burden becomes lighter when it is shared.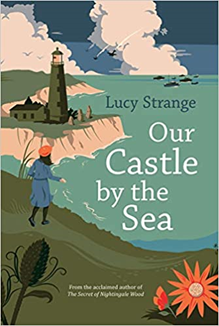 12. Our Castle by the Sea by Lucy Strange
Growing up in a lighthouse, 11-year-old Pet's world has been one of storms, secret tunnels, and stories about sea monsters. But now the country is at war and the clifftops are a terrifying battleground. Pet will need to muster all her bravery to uncover why her family is being torn apart.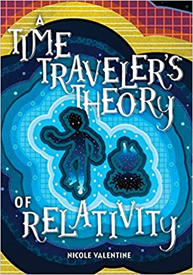 13. A Time Traveler's Theory of Relativity by Nicole Valentine
Twelve-year-old Finn is used to people in his family disappearing. His twin sister, Faith, drowned when they were three years old. A few months ago, his mom abandoned him and his dad with no explanation. Finn clings to the concrete facts in his physics books―and to his best friend, Gabi―to ward off his sadness. But then his grandmother tells him a secret: the women in their family are Travelers, able to move back and forth in time. Finn's mom is trapped somewhere in the timeline, and she's left Finn a portal to find her. But to succeed, he'll have to put his trust in something bigger than logic.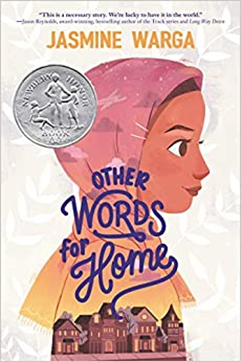 14. Other Words for Home by Jasmine Warga
Jude never thought she'd be leaving her beloved older brother and father behind, all the way across the ocean in Syria. But when things in her hometown start becoming volatile, Jude and her mother are sent to live in Cincinnati with relatives. At first, everything in America seems too fast and too loud. The American movies that Jude has always loved haven't quite prepared her for starting school in the US—and her new label of "Middle Eastern," an identity she's never known before. But this life also brings unexpected surprises—there are new friends, a whole new family, and a school musical that Jude might just try out for. Maybe America, too, is a place where Jude can be seen as she really is.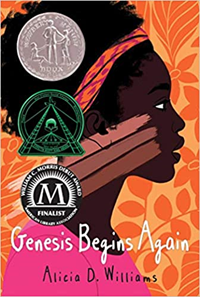 15.  Genesis Begins Again by Alicia D. Williams
There are ninety-six things Genesis hates about herself. She knows the exact number because she keeps a list. Like #95: Because her skin is so dark, people call her charcoal and eggplant—even her own family. And #61: Because her family is always being put out of their house, belongings laid out on the sidewalk for the world to see. When your dad is a gambling addict and loses the rent money every month, eviction is a regular occurrence. What's not so regular is that this time they all don't have a place to crash, so Genesis and her mom have to stay with her grandma. It's not that Genesis doesn't like her grandma, but she and Mom always fight—Grandma haranguing Mom to leave Dad, that she should have gone back to school, that if she'd married a lighter skinned man none of this would be happening, and on and on and on. But things aren't all bad. Genesis actually likes her new school; she's made a couple friends, her choir teacher says she has real talent, and she even encourages Genesis to join the talent show.