Consumer Financial Protection Bureau Resources

Click the headings below to be redirected to the Consumer Financial Protection Bureau's webpage.
Whether you're planning to get a car or having trouble managing your auto loan, we have unbiased resources and tools to help you get the best deal and avoid surprises that can cost you money.
When choosing and using your bank or credit union account, it's important to know your options.
Whether you're shopping for a new card or getting a handle on an existing one, here are the resources you need to manage your credit cards.
Your credit reports and scores have an impact on your finances. Our resources can help you better understand them, learn how to correct errors, and improve your credit record over time.
Debt collection issues can be challenging. You don't have to face them alone. Our resources, including guidance on the CFPB's Debt Collection Rule, can help you understand how debt collection works and what your rights are.
Losing money or property to scams and fraud can be devastating. Our resources can help you prevent, recognize, and report scams and fraud.
When sending money, you want to be confident that it will get there. Our resources explain your rights and how to take action if an error occurs.
Whether you're thinking of buying a home, already have a home loan, or are having trouble paying your mortgage, we have resources to help you every step of the way.
When you're considering a payday loan, or when you're paying one back, it's important to understand how they work and know your rights.
If you're considering getting a prepaid card or account, we have information that can help you choose the right one for you and better understand your rights.
Considering a reverse mortgage loan? Already have one? Learn more about Home Equity Conversion Mortgages (HECMs), the most common type of reverse mortgage loan.
Whether you are preparing for college, attending school, or already repaying your student loans, we have tools and resources to help you make the best decisions for you.
Financial Resources from ValChoice
Quick Links
Arvest Education Center
Information To Help You Make Financial Decisions
City National Bank Financial Literacy Education Center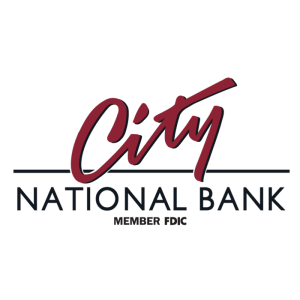 Consumer Education Videos
Welch State Bank Financial Literacy Education Center

Welch State Banks Financial Literacy Program is dedicated to giving you the resources, tools, and tips to make informed financial decisions and gain financial confidence.

Car Insurance Estimator for Oklahomans
This Oklahoma car insurance estimator lets you calculate auto insurance costs customized to your age, location, driving record, vehicle, etc. Your personal information is only used to calculate insurance price.
Home Insurance Calculator for Oklahomans
Use this Oklahoma home insurance calculator to estimate home insurance costs based on home replacement value and location. Your personal information is only used to calculate insurance price.
Videos & Training Related to Financial Literacy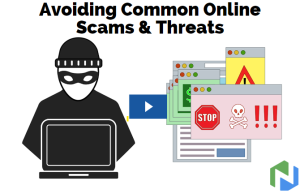 Online scams are frustrating and scary. They're also common. If you haven't fallen for a scam, you've probably seen one on your email, phone, or computer.
Even tech-savvy users can be confused by online scams and fraud. Falling for a scam is embarrassing and can result in identity theft, computer viruses, and other headaches.
But scams, even sophisticated ones, can be avoided. A few simple actions can reduce panic to keep you and your computer safe.
By the end of this tutorial, you'll be able to:
Recognize common scams

Avoid common scams

Take steps to address falling for a scam
Blog posts about auto insurance
The rotator below has content specific to auto insurance.
Blog posts about homeowners insurance
This content is specific to homeowners insurance.