Earn Your High School Diploma Online. Our Community Is Behind You!
Reach your education and career goals with Gale Presents: Excel Adult High School, an accredited high school completion program available FREE to eligible adults 25 years of age and older through the library. Earn your diploma online, on your terms, and graduate ready for your next step. The program is self-paced and can be completed in up to 24 months. Participants can graduate in less time with transfer credits. Students have access to unlimited one-on-one tutoring sessions and support from success coaches!
About the statewide program:
Miami Public Library and four other public libraries in the state are offering a limited number of scholarships for qualifying individuals to access Gale Excel High School, an online and fully­ accredited High School Diploma program recognized by colleges, universities, and employers. Residents 25-years-old and older are eligible for the scholarships.
To view the full press release click HERE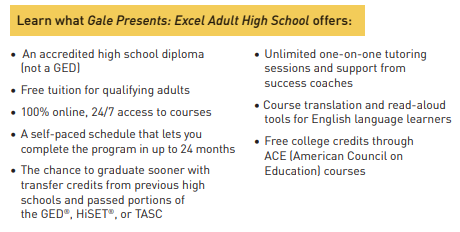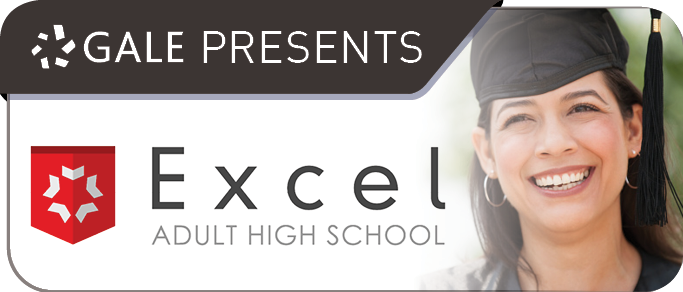 Been accepted and are not sure how to begin the Pre-Requisite Course?
Please call if you have any questions. 918-541-2292
The Northeast Workforce Development Board (NEWDB) is a local, nonprofit workforce development initiative and a proud partner of the American Job Center Network. Serving seven designated rural counties in Northeast Oklahoma, our local board is charged with serving the needs of job seekers and employers alike. The Northeast Workforce Development Board has the responsibility, on the local level, to act as a convener and a collaborator and is charged with hosting community conversations to better align workforce resources in education and economic development to better understand the complexity of the regional market.