Materials Amplified – Launchpads & Wonderbooks
Miami Public Library (MPL) is always seeking ways to improve our services and materials for our community. One of the things we have been doing is adding items from Playaway to our collection. Playaway has improved the way children read along with Wonderbooks and is bridging the digital divide with Launchpads.
The great news is that MPL is growing our collection of Wonderbooks and Launchpads!
What is a Wonderbook?
Every Wonderbook is a print book with a ready-to-play audiobook inside. Kids will press play to read along with their favorite books and then switch to learning mode for learning and fun. Some Wonderbooks also come in Large Print. Users can listen to the story through the external speaker or plug in headphones. Just like an eAudiobook or traditional audio player, there are settings for volume, playing and pausing, and fast-forwarding or rewinding. There is also a light that will flash red when the Wonderbook needs to be charged.
" The single most important activity for building the knowledge required for eventual success in reading is reading aloud to children."

BECOMING A NATION OF READERS: THE REPORT OF THE COMMISSION ON READING
Combining print and audio can be very beneficial, especially when learning to read. For new readers or struggling readers, hearing a narrator allows readers to match the words heard with the words seen in the book. Hearing words aloud also increases the ability to identify sight words and helps readers understand tone and pacing. Research shows that multisensory learning, like combining reading and listening, can improve comprehension, recall, and fluency.
"Audiobooks allow students to hear explicit sounds of letters and letter patterns that form words. Audiobooks also help students engage in text and gain exposure to more words, ultimately improving vocabulary, comprehension and critical thinking skills."

Learning Ally
Here are some of the Wonderbook titles currently in our collection: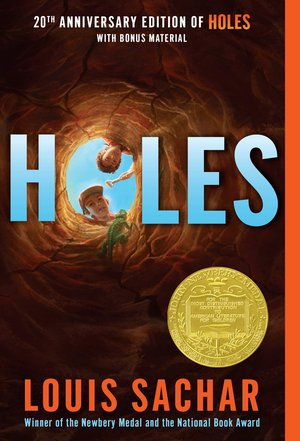 Details
ISBN: 9781669664932
SKU#: WB000971
Publisher: Candlewick
Audio Publisher: Penguin Random House
Audience: Grades 5 – 8
Genre: Chapter Book
Print: Large Print
Duration: 04:29:38
Release Date: 10/01/2022
Language: English
Details
ISBN: 9781987163605
SKU#: WB000044
Publisher: Scholastic
Audio Publisher: Weston Woods
Audience: Grades K – 3
Genre: Picture Book
Duration: 00:06:39
Release Date: 07/01/2019
Series: Fly Guy #01
Language: English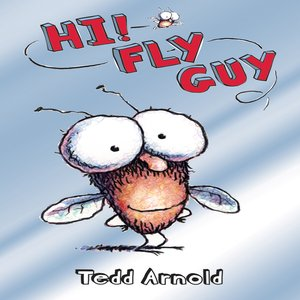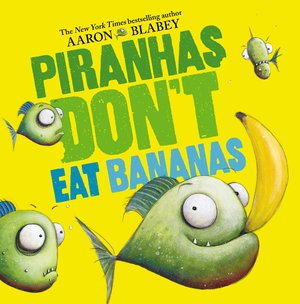 Details
ISBN: 9781664998193
SKU#: WB000616
Publisher: Scholastic
Audience: Grades Pre K – 1
Genre: Picture Book
Duration: 00:04:37
Release Date: 05/01/2021
Language: English
Details
ISBN: 9781669657842
SKU#: WB000931
Publisher: HarperCollins
Audio Publisher: Dreamscape Media
Audience: Grades Pre K – 1
Genre: Picture Book – Bilingual
Duration: 00:19:14
Release Date: 07/01/2022
Language: English & Spanish
How do Launchpads bridge the digital divide?
With screens being prominent in today's world, many parents struggle with finding educational programs. Playaway brings education and entertainment to tablets without requiring the internet. Studies show there are many benefits to learning apps.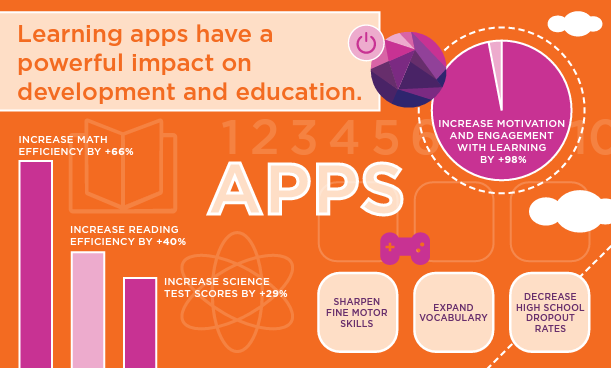 Another way Launchpads bridge the divide is connectivity. For many families, internet access and technology are limited.
74% of low-income families are without tablets.

24% of families have no mobile data plan

20% of kids lack internet at home

Playway
Launchpads are pre-loaded with games, books, and activities for kids, teens, and adults. Parents can feel comfortable knowing their child is getting quality content without internet popups since Launchpads are created with a simple, easy-to-use setup, with no need for Wi-Fi.
Here are some of the Launchpads currently in our collection: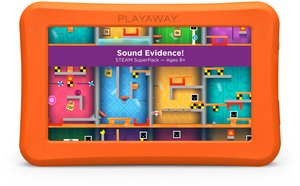 Sound Evidence! STEAM SuperPack – Ages 8+
These science, technology, engineering, art, and math challenges will inspire the way kids think about everything from outer space to animals!
– This SuperPack contains 2X as many apps as the standard Launchpad
– Build and create objects and inventions
– Explore modeling and animation
– Practice math and problem-solving skills
Visit the Playaway Website to see all the apps on this tablet.
Animal Talk!, 3rd ed. Animals – Ages 3+
ABC's and 123's come to life in a series of reading and math games where fun animals like bunny rabbits and hippos teach youngsters to expand their minds and explore their creativity!
– Learn about numbers
– Discover the fundamentals of reading
– Play with colors and sounds
– Think creatively
Visit the Playaway Website to see all the apps on this tablet.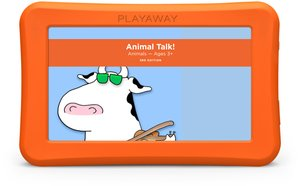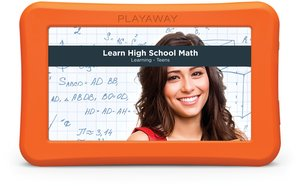 Learn High School Math
Learning – Teens
Learn the concepts needed to excel through four years of High School math! Build knowledge and master new skills anytime, anywhere, with these interactive learning tools.
You can always Browse our Catalog to find more content.
Miami Public Library is so much more than books. Our content is physical, digital, and ever-expanding. Stop by and see all the things we have to offer or give us a call with any questions at 918-541-2292.
References:
7 ways audiobooks benefit students who struggle with reading. Learning Ally – Together It's Possible. (n.d.). https://learningally.org/Solutions-for-School/-7-Ways-Audiobooks-Benefit-Students-Who-Struggle-With-Reading
Alliance for Excellent Education Staff. "Technology Can Close Achievement Gaps, Improve Learning." Stanford University Graduate School of Education. Stanford Graduate School,10 September 2014. Web. 23 June 2016.
Casbergue, R. M., & Harris, K. (1996). Listening and Literacy: Audiobooks in the Reading Program. Reading Horizons, 37(1), 48-59
Playaway pre-loaded products. Playaway Pre-Loaded Products | Playaway Pre-Loaded Products. (2023). https://playaway.com/