Ottawa County Resource Directory Updated June 2023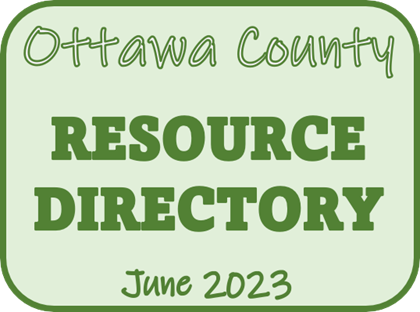 A project of Partners for Ottawa County, Inc.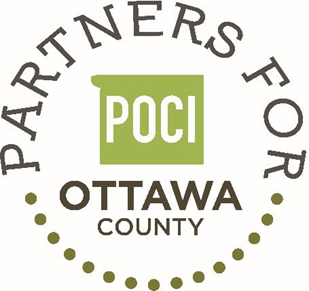 Feel free to make copies and share them with others.
If you have any corrections or additions, please contact:
Kathy Enyart
County Extension Director and Extension Educator, FCS/4-H Youth Development
Ottawa County Oklahoma Cooperative Extension
918-542-1688 | kathy.enyart@okstate.edu
Oklahoma State University, as an equal opportunity employer, complies with all applicable federal and state laws regarding non-discrimination and affirmative action. Oklahoma State University is committed to a policy of equal opportunity for all individuals and does not discriminate based on race, religion, age, sex, color, national origin, marital status, sexual orientation, gender identity/expression, disability, or veteran status with regard to employment, educational programs and activities, and/or admissions. For more information, visit https://eeo.okstate.edu.
| Ottawa County Resource Directory | |
| --- | --- |
| ABUSE | |
| BACA (Bikers Against Child Abuse | 877-422-2286 |
| Children's Advocacy Center of Ottawa County | 918-540-1621 |
| Community Crisis Ctr Local DV/Assault Hotline | 800-400-0883 |
| Department of Human Services, Ottawa County | 918-541-2400 |
| Domestic Violence/Sexual Assault, Quapaw Nation | 918-238-3152 |
| Eastern Shawnee Tribe HAVEN Prog | 918-55-HAVEN (4-2836) |
| Lost River Treatment Center | 918-303-5433 |
| NOCA Northeastern Okla Council on Alcoholism | 918-542-2845 |
| Peoria Advantage | 918-540-2534 x9242 |
| SAMHSA Substance Abuse & Mental Health Services Admin | 800-662-4357 |
| STEPONE – Medical Detox | 620-741-7274 |
| Substance Abuse Prev & Treatment Inter-Tribal | 918-542-5543 |
| Substance Abuse Services Quapaw Tribe | 918-542-4232 |
| Violence Prevention Prog Seneca Cayuga Nation | 918-787-5452 x6059 |
| Wyandotte Nation Family Violence Prev. Prog | 877-276-0669 |
| CHILDREN & YOUTH SERVICES | |
| 4-H Clubs – OSU Extension Office | 918-542-1688 |
| Boy Scouts of America, Cherokee Area Council | 918-336-9170 |
| Boys & Girls Club | 918-542-6325 |
| CASA, Court Appointed Special Advocates | 918-923-7276 |
| Child Support Services | 918-295-3500 or 800-522-2922 |
| Children's Advocacy Center of Ottawa County | 918-540-1621 |
| Children's Mobile Crisis Line | 800-722-3611 |
| Department of Human Services, Ottawa County | 918-541-2400 |
| Girl Scouts | 877-312-4764 x1212 |
| Grand Lake Shriners | 417-434-5596 |
| Grand Mental Health | 918-540-1511or 844-458-2100 |
| H.Y.P.E. – Free Tutoring Services | 918-542-3547 |
| Inter-Tribal Council WIC | 918-919-4050 |
| Oklahoma Juvenile Affairs | 918-542-6674 |
| Ottawa County Child Support | 800-522-2292 |
| Ottawa County Health Dept WIC Program | 918-540-2481 |
| Ottawa County Health Dept Car Seat Program | 918-540-2481 |
| Parkside Psychiatric Hospital | 918-588-8888 |
| Quapaw Nation Youth Programs | 918-238-3152 |
| ROCMND Youth Services, Inc | 918-540-1563 |
| Transitional Living, Grand Mental Health | 918-857-5817 |
| Tri-County Wraparound, Grand Mental Health | 918-542-7252 |
| Varangon Academy | 405-701-8530 or 866-635-7102 |
| Willow Crest Hospital/Moccasin Bend Ranch | 800-950-7577 |
| Wyandotte Nation Youth Program Ages 11-17 | 918-678-3241 |
| YouthCare of Oklahoma | 918-791-9708 or 866-926-6552 |
| CLOTHING | |
| Abundant Blessing | 918-786-9557 |
| Centisible Spending | 918-542-6358 |
| Coats for Kids – First United Methodist Church | 918-542-4404 |
| FBC Clothes for Kids, Quarterly Pre-School-5th | 918-542-1691 |
| Friendship House | 918-542-6122 |
| ReaLove, Inc | 918-706-5196 |
| Salvation Army Tuesday & Thursday 9-12 | 918-542-3467 |
| Susie's Thrift & Gift | 918-542-6004 |
| COUNSELING | |
| Abundant Blessing | 918-786-9557 |
| Children's Advocacy Center of Ottawa County | 918-540-1621 |
| Children's Mobile Crisis Line | 800-722-3611 |
| Community Crisis Center | 918-540-2275 |
| Community Health Center of NE OK, Afton | 918-257-8029 |
| Counseling & Educational Services | 918-542-5671 |
| Counseling Resource Services | 918-961-0422 |
| Creoks Behavioral Health Counseling Services | 918-542-6412 |
| Dayspring Behavioral Health | 918-544-6080 or 918-712-0859 |
| Grand Mental Health | 918-540-1511or 844-458-2100 |
| Herndon, Snider & Associates | 877-540-0202 |
| Horse of Hope Oklahoma | 918-387-8720 |
| ITC Substance Abuse Outreach & Counseling | 918-542-5543 |
| Lost River Treatment Center | 918-303-5433 |
| Modoc Healing House | 918-387-8720 |
| Mount Hope Counseling | 417-624-9659 |
| NE Tribal Health System | 918-542-1655 |
| NEO NAME Marriage Counseling | 918-542-7769 |
| NOCA Northeastern Okla. Council on Alcoholism | 918-542-2845 |
| Oasis Counseling Center, Inc | 405-610-3644 |
| Parkside Psychiatric Hospital88 | 918-588-8888 |
| Quapaw Counseling Services | 918-542-1786 |
| ROCMND Youth Services, Inc | 918-540-1563 |
| Thrive Counseling Services | 918-576-3050 |
| Transitional Living, Grand Mental Health | 918-857-5817 |
| Tri-County Wraparound, Grand Mental Health | 918-542-7252 |
| Varangon Academy | 405-701-8530 or 866-635-7102 |
| Willow Crest Hospital/Moccasin Bend Ranch | 800-950-7577 |
| YouthCare of Oklahoma | 866-926-6552 or 918-791-9700 |
| CRISIS | |
| American Red Cross | 800-494-0275 |
| Children's Mobile Crisis Line | 800-722-3611 |
| Community Action | 918-253-4683 |
| Community Crisis Ctr Local DV/Assault Hotline | 800-400-0883 |
| Crisis Text Line | Text HOME to 741741 |
| Grand Mental Health 24/7 Crisis Line | 800-722-3611 |
| Northshore Baptist Women's Mission | 918-919-0673 |
| Oklahoma's Mental Health Lifeline | 988 |
| Parkside Psychiatric Hospital | 918-588-8888 |
| SAMHSA Substance Abuse & Mental Health Services Admin | 800-662-4357 |
| Veterans Crisis Line | 800-273-8255 (option 1) |
| Willow Crest Hospital/Moccasin Bend Ranch | 800-950-7577 |
| EDUCATION | |
| Afton Schools | 918-257-4470 |
| Commerce Schools | 918-675-4316 |
| Fairland Schools | 918-676-3811 |
| Miami Schools | 918-542-8455 |
| Quapaw Schools | 918-674-2501 |
| Turkey Ford | 918-786-4902 |
| Wyandotte Schools | 918-678-2255 |
| English as Second Language, NEO A&M College | 918-540-6292 |
| GED, NEO A&M College | 918-540-6292 |
| Grand Head Start | 918-253-8650 |
| H.Y.P.E. – Free Tutoring Services | 918-542-3547 |
| Miami Public Library | 918-541-2292 |
| Mount Olive Lutheran School | 918-540-3456 |
| Northeast Tech | 918-257-8324 |
| Northeastern Oklahoma A&M College | 918-540-6291 |
| OSU Extension Office | 918-542-1688 |
| Student Support Services, NEO A&M College | 918-540-6263 |
| Workforce WIOA Program | 918-541-2478 |
| EMERGENCY | |
| Ambulance, Fire, Police | 911 |
| Afton Police Dept | 918-257-4304 |
| Commerce Police Dept | 918-675-0003 |
| Eastern Shawnee Tribal Police | 918-238-0100 |
| Fairland Police Dept | 918-676-3636 |
| Miami Nation Police Dept | 918-541-3857 |
| Miami Police Dept | 918-542-5585 |
| Oklahoma Highway Patrol | 918-256-3388 |
| Ottawa County Sheriff's Dept | 918-542-2806 |
| Quapaw Nation Fire/EMS | 918-675-4200 |
| Quapaw Nation Marshalls | 918-238-3137 |
| Wyandotte Nation Police Dept | 918-678-3100 |
| EMPLOYMENT | |
| Adecco | 918-323-0030 |
| Express Personnel | 918-542-5757 |
| Penmac | 918-542-2025 |
| Staffing Solutions | 918-256-1111 |
| Workforce Oklahoma | 918-541-2478 |
| FOOD | |
| Blessing Box Quapaw 1st Bapt, Bring what you can/take what you need | No Phone |
| Department of Human Services, Ottawa County | 918-541-2400 |
| DOCS-Delaware, Ottawa, Craig Sr Nutrition Site | 918-542-6671 |
| First Christian Church Miami M-F 8:30 am-3 pm | 918-542-9816 |
| First United Methodist Church 2nd Tu Tickets, 3rd Th Box | 918-542-4404 |
| Inter-Tribal Council Food Program | 918-542-3443 |
| Inter-Tribal Council WIC | 918-919-4050 |
| Loaves and Fishes, Quapaw First Baptist | 918-541-8639 |
| Ottawa County Health Department WIC Program | 918-540-2481 |
| Salvation Army Tuesday & Thursday 9-12 | 918-542-3467 |
| HANDICAPPED/DISABLED | |
| Bureau of Indian Affairs | 918-696-4505 |
| Department of Human Services, Ottawa County | 918-541-2400 |
| Home of Hope | 918-256-7825 |
| OK ABLE Tech (Assistive Technology) | 800-257-1705 |
| OK Disability Law Center | 800-226-5883 |
| OK Durable Medical Equipment Reuse Program | 405-523-4810 |
| OK Library for Blind & Physically Handicapped | 405-521-3514 |
| OK Parent Center | 877-553-4332 |
| Vocational Rehabilitation | 918-542-4716 |
| HELPLINES | |
| 211 Helpline | 211 |
| Abuse, Neglect or Exploitation Hotline (Adults & Children) | 800-522-3511 |
| AIDS Hotline | 800-535-AIDS(2437) |
| Alcohol & Drug Helpline | 800-821-4357 |
| Alzheimer's Association 24/7 Helpline | 800-272-3900 |
| American Red Cross | 800-494-0275 |
| BACA (Bikers Against Child Abuse) | 877-422-2286 |
| Cancer Information | 800-525-3777 |
| Caregiver Family Resource Line | 877-333-5885 |
| Child Find of America | 800-426-5678 |
| Community Crisis Ctr Local DV/Assault Hotline | 800-400-0883 |
| Crisis Intervention | 800-522-9054 |
| Disaster Distress Helpline | 800-985-5990 |
| Domestic Violence Hotline | 800-799-SAFE (7233) |
| Eating Disorders | 800-762-3334 |
| Gambling Helpline | 800-522-4700 |
| Head Lice Hotline | 800-743-5423 |
| Hearing Aid Society | 800-521-5247 |
| Hope Line Network (Suicide) | 800-784-2433 |
| Human Trafficking Helpline 24/7 | 405-212-3377 |
| NAMI – National Alliance on Mental Illness | 800-950-6264 |
| National Center for Missing & Exploited Children | 800-843-5678 |
| National Domestic Violence Hotline | 800-799-SAFE (7233) |
| National Runaway Hotline | 800-621-4000 |
| National Sexual Assault Hotline | 800-656-HOPE (4673) |
| Oklahoma Safe Line | 800-522-SAFE (7233) |
| Oklahoma's Mental Health Lifeline | 988 |
| Poison Control Center | 800-522-4611 |
| Pregnancy Helpline | 800-982-4310 |
| SAMHSA Substance Abuse & Mental Health Services Admin | 800-662-4357 |
| Sexual Assault Hotline | 800-400-0883 |
| STD Hotline | 800-227-8922 |
| Suicide Prevention Lifeline | 800-273-TALK(8255) |
| Teen Hotline | 800-522-8336 |
| Victim Connect | 855-4-VICTIM (84-2846) |
| Youth Crisis and Runaway | 800-448-4663 |
| Youth Violence Prevention | 866-723-3968 |
| HOUSING & UTILITIES | |
| Community Action | 918-253-4683 |
| Garden Walk Apts | 918-675-5280 |
| HUD | 918-542-6691 |
| Neosho Ridge | 918-964-3082 |
| Nine Tribes Housing Authority | 918-542-3713 |
| Pine Place Apartments | 918-542-3616 |
| Salvation Army Tuesday & Thursday 9-12 | 918-542-3467 |
| The Landing | 918-676-3228 |
| MEDICAL | |
| Bearskin Healthcare & Wellness Center | 918-678-2282 |
| Community Health Care Center of SE Kansas | 918-238-3074 |
| Community Health Center of NE OK, Afton | 918-257-8029 |
| Community Health Center of NE OK, Commerce | 918-675-0017 |
| Community Health Center of NE OK, Welch | 918-788-3918 |
| Department of Human Services, Ottawa County | 918-541-2400 |
| Grand Mental Health | 918-540-1511 or 844-458-2100 |
| Image Clear Ultrasound Mobile Clinic NE OK | 918-530-2585 |
| INTEGRIS Express Care | 918-542-3900 |
| INTEGRIS Home Care Northeast | 918-540-2577 |
| INTEGRIS Hospice Northeast | 918-542-1226 |
| INTEGRIS Miami Hospital | 918-542-6611 |
| INTEGRIS Regency Medical Equipment | 918-542-9733 |
| L.E.A.D. Agency, Inc | 918-542-9399 |
| NE Tribal Health System | 918-542-1655 |
| Okla Durable Medical Equipment Reuse Program | 405-523-4810 |
| Ottawa County Health Department | 918-540-2481 |
| Parkside Psychiatric Hospital | 918-588-8888 |
| Shriners Hospital | 813-281-0300 |
| Sooner Care | 800-987-7767 |
| Willow Crest Hospital/Moccasin Bend Ranch | 918-542-1836 |
| Xpress Wellness Urgent Care | 918-540-9077 |
| PARENTING/PARENTING CLASSES | |
| Abundant Blessing | 918-786-9557 |
| Children's Advocacy Center of Ottawa County | 918-540-1621 |
| OSU Extension Office | 918-542-1688 |
| Parenting Helpline | 877-446-6865 |
| Peoria Advantage | 918-540-2535 x9242 |
| ROCMND Area Youth Services, Inc | 918-540-1563 |
| Spanish Parenting Classes | 918-675-5604 |
| SENIORS | |
| Afton Senior Citizens Center | 918-257-5506 |
| DOCS Senior Services | 918-542-6671 |
| Eastern Shawnee Senior Nutrition Program | 918-238-5600 |
| Fairland Senior Center | 918-676-3012 |
| Grand Gateway Area Agency on Aging | 800-482-4594 |
| Miami Senior Citizens Center | 918-540-0533 |
| Miami Tribal Senior Nutrition Center | 918-542-7377 |
| Nine Tribes Housing Authority | 918-542-3713 |
| Northeast Oklahoma Community Action Agency | 918-253-8578 |
| OLDR Older Okla Learning to Direct Recovery | 580-678-1505 |
| Pine Place Apartments | 918-542-3616 |
| Quapaw Nation Elders Center | 918-674-2257 |
| Senior Companions | 918-540-2481 |
| Senior Information Line | 800-211-2116 |
| TRANSPORTATION | |
| Pelivan | 918-542-1356 |
| Sooner Ride | 877-404-4500 |
| Tag Agency | 918-542-7006 |
| TRIBAL | |
| Cherokee Nation | 800-256-0671 |
| Eastern Shawnee Tribe of Oklahoma | 918-238-5151 |
| Inter-Tribal Council | 918-542-4486 |
| Miami Nation | 918-542-1445 |
| Modoc Nation | 918-542-1190 |
| Ottawa Tribe | 918-540-1536 |
| Peoria Tribe of Indians of Oklahoma | 918-540-2535 |
| Quapaw Nation | 918-542-1853 |
| Seneca-Cayuga Tribe | 918-787-5452 |
| Shawnee Tribe | 918-542-2441 |
| Wyandotte Nation | 918-678-2297 |
| VETERANS | |
| American Legion | 918-542-6227 |
| Disabled American Veteran | 918-675-5375 |
| Oklahoma Department of Veterans Affairs | 888-655-2838 |
| U.S. Department of Veteran's Affairs | 417-451-2744 |
| VA Benefits Administration | 800-827-1000 |
| VA Clinic, Jay | 888-424-8387 |
| VA Clinic, Vinita | 888-397-8387 or 918-713-5400 |
| Veteran's Crisis Line | 800-273-8255 (option 1) |
| VFW Post 8380 | 918-786-2375 |
| MISCELLANEOUS | |
| AA/NA Thurs, 6 pm First Christian Church Miami | 918-303-5433×1018 |
| Care Packages First Christian Church Miami M-F 8:30 am-3 pm | 918-542-9816 |
| City of Afton | 918-257-4304 |
| City of Commerce | 918-675-4373 |
| City of Fairland | 918-676-3636 |
| City of Miami | 918-542-6685 |
| City of Quapaw | 918-674-2525 |
| City of Wyandotte | 918-678-3224 |
| Department of Corrections Probation & Parole | 918-540-1379 |
| Department of Human Services | 918-541-2400 |
| District Attorney, Ottawa County | 918-542-5547 |
| Gambling Anonymous | 918-541-7966 |
| L.E.A.D. Agency Inc | 918-542-9399 |
| Legal Aid Services of Oklahoma | 800-725-8930 |
| Miami Animal Shelter/Animal Control | 918-541-2275 |
| Miami Convention & Visitors Bureau | 918-542-4435 |
| Miami Public Library | 918-541-2292 |
| Miami Regional Chamber of Commerce | 918-542-4481 |
| Oklahoma Department of Environmental Quality | 800-522-0206 |
| Oklahoma Eating Disorders Association | 405-896-0599 |
| Ottawa County Courthouse | 918-542-3121 |
| Quapaw Nation Library | 918-238-3156 |
| Social Security Administration | 888-887-0013 |
| United Way | 918-542-8677 |