2020 is your year to learn something new and we can help!  Use your Miami Public Library card (Patron ID) to get professional online training; take no-credit courses on almost any imaginable topic; learn a new language; develop a new technology skill; find your ancestors.  Call 918-541-2292 or come by the library for help on using these resources!


Learn a new language by listening to native speakers and engaging in interactive lessons. 30 different languages are available. Log in with your library card number starting with P.  If your number has less than six digits, add zeros to the end.


Get professional online video training to improve your business, software, technology and creative skills. Choose from thousands of top-quality courses taught by recognized industry experts. Includes course completion certificates to upload to your LinkedIn account.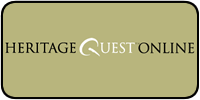 Find ancestors in the complete set of U.S. Federal Census images from 1790-1940, including name indexes for many years. Find information on people and places described in over 28,000 family and local histories. Search selected records from the Revolutionary War Era Pension & Bounty-land Warrant Application Files. Find facts from obituaries from the 1800's on.


Select from hundreds of no-credit courses facilitated by dedicated instructors sharing their knowledge on almost any imaginable topic.